CUDA Research Center
The Center for Applied GIScience (CAGIS) at the University of North Carolina at Charlotte has been selected as NVIDIA CUDA Research Center since 2013 based on the vision, quality, and impact of CAGIS' research leveraging CUDA technology.
Diverse geographically referenced data with high volume (i.e., big spatial data) are increasingly available and frequently updated. Yet, the efficient processing, analysis, and presentation of these big spatial data using GIS technologies have posted a significant computing challenge. GPUs (Graphics Processing Units), representing state-of-the-art many-core computing paradigm, hold great promise for resolving the computational intensity of the GIS-based spatial algorithms. Massively parallel computing power provided by general-purpose GPUs creates a great opportunity for efficiently handling and visualizing the big spatial data. CAGIS has been leading the research frontier in terms of applying GPUs for accelerating GIS-based spatial analysis and modeling.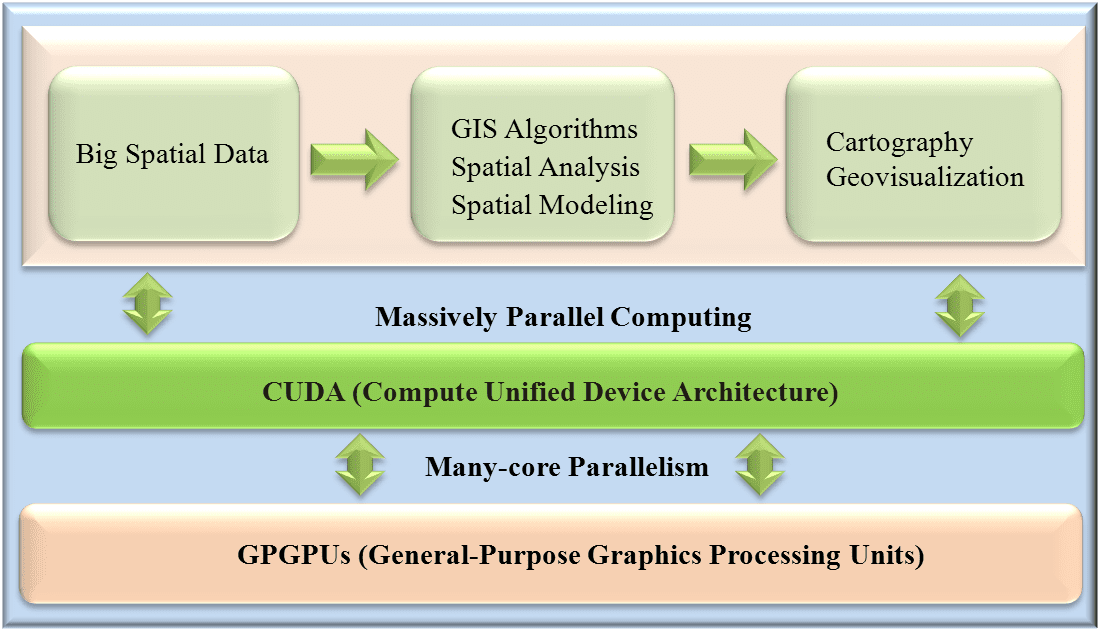 Projects using GPUs
Courses offered using GPUs
Web GIS (Tang)
Agent-based Modeling of Complex Adaptive Spatial Systems (Tang)
CyberGIS and Big Data (Tang)
Spatial Statistics (Tang)
Publications
Training and Education